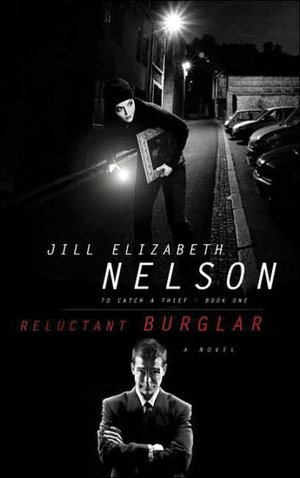 GIVING AWAY (1) THREE BOOK SET - (Catch a Thief Series) INCLUDES
RELUCTANT BURGLAR
RELUCTANT RUNAWAY
RELUCTANT SMUGGLER
ABOUT BOOK ONE: RELUCTANT BURGLAR:The Art of Art Thievery 
When Hiram Jacobs is murdered, the responsibility for his internationally renowned security company falls upon his daughter, Desiree. But a container full of stolen paintings screams the ugly truth—that her father was a thief. Option A: Turn the goods over to the law, disgrace her father's name, destroy their business, put people out of jobs, and embarrass international museums with the fact that they have been displaying clever forgeries. Option B: Surrender the art to the bad guys. But then she becomes an unwilling accomplice to the thieves, and her father's murderer would walk free. Worse, a death threat warns her not to cooperate with federal agents. Can she trust God to guide her down the right path when no option seems right…let alone safe?

Art stole her heart… Now can she return the favor?

If Desiree Jacobs knows anything, it's art. Her father, whose security company is internationally renowned, taught her everything he knew. Most of all, he taught her about honor. Integrity. Faith. So surely God will forgive her for despising the one man determined to destroy her father's good name?

Special Agent Tony Lucano knows Hiram Jacobs is an art thief. But what he can't figure out is Desiree. Is she the innocent victim…or a clever accomplice?

Then Hiram is murdered. And along with his company, he leaves Desiree a hidden container full of stolen paintings. But she can't admit her father was a thief! That would destroy their business, put people out of jobs, and embarrass international museums that have been displaying clever forgeries. No, she must find out why her honest father would turn criminal. And she must return the priceless art to the rightful owners without their knowledge. Even if it means facing down a ring of cutthroat art thieves…or accepting help from the man she most distrusts. 
GIVING AWAY (3) COPIES OF SEASON OF DANGER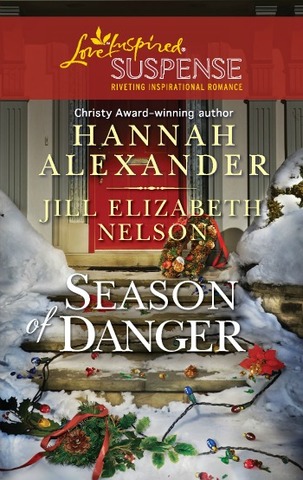 ABOUT AUTHOR: JILL ELIZABETH NELSON
MANDATORY YOU MUST ANSWER ONE OF THE FOLLOWING QUESTIONS TO BE ENTERED INTO THE DRAWING!!
1.What is your favorite Mystery series in books and/or on T.V.? What makes it so much fun to read and/or watch?
2.When you read a mystery series what are the things you most look forward to?
3.Why do you read Christian Fiction Mystery Stories? What do you look forward to? What do you expect?
********DISCLAIMER: Entering the give away is considered a confirmation of eligibility on behalf of the entered in accord with these rules and any pertaining local/federal/international laws. Void where prohibited; odds of winning depend on number of entrants.
This giveaway event is open to USA & Canada Residents Only!! This giveaway is no way affiliated with Facebook or Twitter.
Winners will have 3 days to respond to UP-DATE YOUR PROFILE with your mailing information- If we haven't heard from you another winner will be picked. If you have ALREADY UP-DATED your PROFILE to include your mailing information!! You are all SET!! Do nothing!
LAST DAY TO ENTER DRAWING August 30*** WINNERS ANNOUNCED ON THE FRONT PAGE OF TBCN by Sept 3rd