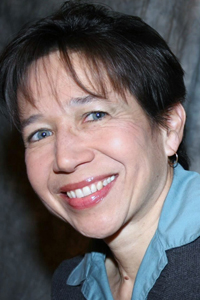 ABOUT AUTHOR: Ruth Axtell has loved stories set in the 19th century ever since she read Pride and Prejudice, Jane Eyre and other 19th century classics in junior and senior high school. Like many romance writers, Ruth decided to write her own in order to read the kind of story she liked best.
It was a long road to publishing, a journey as much spiritual as dependent on learning the craft of writing. Ruth studied comparative literature at Smith College with a concentration in French and English literature, and spent her junior year in Paris. After college, she spent a year in the Canary Islands as an au pair. Shortly after coming back to the U.S., she committed her life to Christ. Fourteen years later, she committed her writing to Him. Since then she has lived in the Netherlands and on the coast of Maine.
Ruth has published 13 historical romances under the name Ruth Axtell Morren. She was a Golden Heart finalist in 1994. Her second published book, Wild Rose, was a Booklist "Top Ten Christian Fiction" selection in 2005. Her books have been translated into Dutch, Italian, Polish, Czech and Afrikaans. She is a member of ACFW (American Christian Fiction Writers), RWA (Romance Writers of America) and its local Maine chapter.
Currently, Ruth lives on the downeast coast of Maine with her three children and two cats. She enjoys the challenge of vegetable and flower gardening in a cool, foggy climate, long walks, reading, watching British period dramas like Downton Abbey, and doing historical research for her novels.
Her Good Name, a historical romance set on the 1890s Maine coast, from River North/Moody Publishers will be her first book under Ruth Axtell. In March 2013, Moonlight Masquerade, a regency romance set in London, will be out with Baker/Revell Books.
ABOUT BOOK: In the 1890 thriving coastal town of Holliston, Maine, the leading lumber baron's son, Warren Brentwood, III, returns from his years away at college and traveling to take up his position as heir apparent to his father's business empire.

Esperanza Estrada, daughter of a Portuguese immigrant fisherman and a local woman, lives on the wrong side of town, surrounded by a brood of brothers and sisters and a careworn mother. She is unable to pretend she is anything but "one of those Estradas." When she overhears of a position to clean house at a local high school teacher's home on Elm Street, she jumps at the opportunity--to be able to run into Warren Brentwood now and again, but also to imbibe of the culture and intellectual atmosphere of the Stocktons.

When rumors about Espy and her respected employer begin to circulate, the entire church congregation and then the community pronounce judgment on her behavior. Warren believes the lie and his loss of faith in her causes Espy to give up without a fight. She leaves her family and hometown for the nearest city with little money and no acquaintances and is forced to spend the night on the street.  A man who heads a mission for the homeless finds Espy and offers her shelter. Espy finds the true love of God while working at the mission. Will she be able to forgive the townspeople and return home?
MANDATORY PLEASE ANSWER ONE OF THE QUESTIONS BELOW TO BE ENTERED INTO THE DRAWING!
Question 1: Her Good Name is a classic 'wrong side of the tracks' love story; in this case, it's the girl, Espy, who is beneath the hero Warren socially. What is it about the unequal social situation between the hero and heroine that makes for a good romance: think Cinderella meets her prince charming; poor boy works his way up to be able to be worthy of the heiress?

 Question 2: Both Warren and Espy have things to work out in their respective lives. In Warren's case, it's the still, small voice calling him to another path from the one he assumes is his. Have you ever been in that situation where an idea starts to grow in you, very gradually, and you find it hard to believe it might be from God, because following it would mean a major disruption to your life? How do you know it's God? Sometimes you try waiting it out, ignoring it, believing if it's God, it will persist.
Question 3: What is your favorite Cinderella type Story? Animated or real life? Movie or book?
********DISCLAIMER: Entering the give away is considered a confirmation of eligibility on behalf of the entered in accord with these rules and any pertaining local/federal/international laws. Void where prohibited; odds of winning depend on number of entrants.
This giveaway event is open to USA & Canada Residents Only!! This giveaway is no way affiliated with Facebook or Twitter.
Winners will have 3 days to respond to UP-DATE YOUR PROFILE with your mailing information- If we haven't heard from you another winner will be picked. If you have ALREADY UP-DATED your PROFILE to include your mailing information!! You are all SET!! Do nothing!
LAST DAY TO ENTER DRAWING August 11th *** WINNERS ANNOUNCED ON THE FRONT PAGE OF TBCN by August 17th